Detil
Product Overview
The business-class SmartNode 4110 VoIP Media Gateway supports up to eight transparent phone calls and leverages VoIP for carrier and corporate access. Connecting to any analog phone, fax, or PBX, the SN4110 is an effective and flexible solution for toll-bypass, remote/branch office voice connectivity, and enhanced carrier services.

The SN4110 series is the perfect choice for phone-to-IP connectivity supporting up to 8 FXS ports or a combination of 4 FXS and 2 or 4 FXO ports. With its FXS analog ports the SN4110 connects to any legacy telephone or PBX and provides dial-tone, ringing, caller-ID and other services. When equipped with FXO ports, the local PSTN can be accessed enabling local calling and enhanced toll-bypass applications while using a single connected telephone. Flexible call integration allows per-port telephone numbers, programmable call progress tones, and distinctive ringing. With Telephony-over-IP (ToIP) call switching, calls can automatically be routed to the PSTN or the IP network while providing flexible numbering plans and end-to-end feature transparency. PPPoE, DHCP, and VLAN offers universal IP connectivity and optional IPSEC VPN with AES/3DES guarantees secure voice over the public network.

Patton's SmartNode 4110 delivers the legacy phone interfaces, service transparency, and flexible PSTN integration for true converged packet voice.

Product Features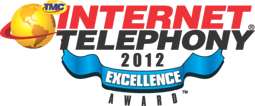 Up to 8 FXS and/or FXO ports—Compact, reliable stand-alone VoIP gateway with different port options. Supports simultaneous voice or fax calls on all ports. (note: Patton does not carry an 8-FXO unit at the present time)
Advanced Local Call Switching—Virtual interfaces and routing tables provide industry leading flexibility in call handling programming. Local call switching, soft fallback to alternative routes. Simultaneously connects to multiple SIP services/IP PBXs.
Complete SIP and T.38 support—Supports the complete range of industry standard VoIP: SIP, H.323, T.38 fax, fax and modem handling, DTMF relay. Codecs G.729, G.723, etc.
Easy Management & Provisioning—Web-based management, SNMP, command line interface. Automated mass provisioning for efficient large-scale deployments.
Outstanding Interoperability—Proven integration for voice and T.38 fax with 3CX®, Asterisk™, PingTel™ and other leading IP PBX systems and soft switch vendors.
Supported by SmartNode™ Redirection Service: A free service enabling zero-touch mass deployments for Service Providers and Distributors with auto-provisioning servers (Learn More).
Product Applications
Remote Office/Branch Office Voice Extension and Access
In enterprise networks, transparent access to PBX features while using existing equipment is key to low-cost operations. Now, instead of installing a separate PBX at the remote office, the SmartNode 4110 is able to provide transparent extension while simultaneously connecting multiple locations. The extensions can be managed centrally and benefit from PBX services such as calling groups, least cost routing, and call forwarding. PSTN access allows local calls to be processed without using corporate remote PBX resources. Additionally, the corporate PBX can break-out and bypass any long distance charges by using the remote office for the local gateway.


Product Specifications
Capacity

Up to 8 simultaneous VoIP or T.38 fax calls (depending on the model)

Voice Signaling
H.323v4, SIPv2 (B2BUA capable, multi-instance, simultaneous support of multiple registrars and direct IP dialing) • SIP call transfer, redirect • DTMF in-band & out-of-band • All tones programmable (dial, ringing, busy)
Voice Processing
CODEC G.711 a-law/mu-law, G.723, G.729ab, • G.726, G.727. T.38 fax relay (9.6 k, 14.4 k) • G.711 transparent fax and bypass
Call Switching and Services
Virtual interfaces • Regular expression based call routing and number manipulation • Number blocking • Short-dialing • Digit collection, distribution and hunt groups • Transparent line extension • Fallback Routing: Soft fallback to alternative route(s)
FXS Connectivity
2-wire Loopstart on RJ-11/12 • Short haul loop 1.1km @3REN • EuroPOTS (ETSI EG201188) • programmable AC impedance, feeding, ring and on-hook voltage • Caller-ID FSK and ITU V.23/Bell 202 generation
FXO Connectivity
2-wire Loopstart on RJ-11/12 • Programmable impedance, ring detection, tone detection, disconnect supervision • Caller ID detection
IP services
One 10/100 Ethernet port • DHCP Client • access control lists • Traffic policing • IEEE 802.1p, TOS, DiffServ labeling • IEEE 802.1Q, VLAN tag insertion/deletion (simultaneous support of multiple VLANs) • IPSEC, IKE, AES/DES/3DES Encryption (optional)
Management
Web/HTTP, CLI with local console and remote Telnet access • TFTP configuration & firmware loading • SNMP MIB II and product MIB • Secure Mass provisioning for both firmware and unit/subscriber configuration • Built-in diagnostic tools (trace, debug, call generator)
System
CPU Motorola MPC870 @ 66MHz • Memory 32MB SDRAM/8MB Flash • Power 100–240 VAC (50/60 Hz) • Power dissipation 4-12W, model dependent
Environment
Temp.: 32–122°F (0–50°C)
Humidity: Up to 90% (non condensing)
Compliance
EMC compliance: EN55022 and EN55024 • Safety compliance: EN 60950 • CE compliance • FCC Part 15 Class A • TBR21 (FXS) • RoHS